Do you have a project we can help with?
Professional inspections and examinations of dedicated technical equipment
Operating costs and lifetime of technology equipment go hand in hand with regular, preventive and professional care. The way you treat your equipment in a building is related to the number of future repair costs and affects the reliability of the equipment, the smoothness of its operation, and energy consumption.
We always underline a comprehensive approach. When designing a new technical solution we take into account all the mentioned contexts. That way you can continuously reduce your operating costs, upgrade your energy efficiency and provide smooth building operation and endless comfort for your customers. We provide service on the basis of a flat service contract or one-off in the following areas:
Professional inspections and examinations of dedicated technical equipment electrical, pressure and gas
Pursuant to Decree 508/2009 Coll. the operator of the dedicated technical equipment is obliged to ensure regular professional inspections and tests carried out by the revision technician. A list of dedicated technical equipment is given in Annex 1, Decree 508/2009. Revisions are carried out on the basis of certificates and authorizations granted by Technical Inspection. Those may be initial, periodic or extraordinary expert inspections. If necessary, we also provide troubleshooting and follow-up of the inspection report.
Regular inspection of heating and air-conditioning equipment
We are the indoor generation and our thermal comfort is provided by heating and air-conditioning equipment. According to Law 314/2012, the energy efficiency of their operations must be regularly checked as regards:
air-conditioning systems with a rated output exceeding 12 kW,

a heating system containing a boiler with a rated output of more than 20 kW, which burns solid or liquid fossil fuels, biomass or biogas.
The interval of regular inspections is given by Annex 1 and 2 of Act no. 314/2012 Coll. Our technicians are authorized persons to perform this activity. We'll be happy to help, review and suggest specific steps to help you optimize your operating costs.
Check of refrigerant leaks in cooling devices
Fluorinated greenhouse gases are used as refrigerants in cooling and air-conditioning systems, but also in heat pumps. Since these gases contribute to global warming, the Act No. 286/2009 Coll. is in force since 2009. This implies the obligation of regular checks of the refrigerant leaks from cooling and air-conditioning equipment and heat pumps containing more than 3 kg F gases. If you are the owner, operator, or administrator of such a device, you can rely on us.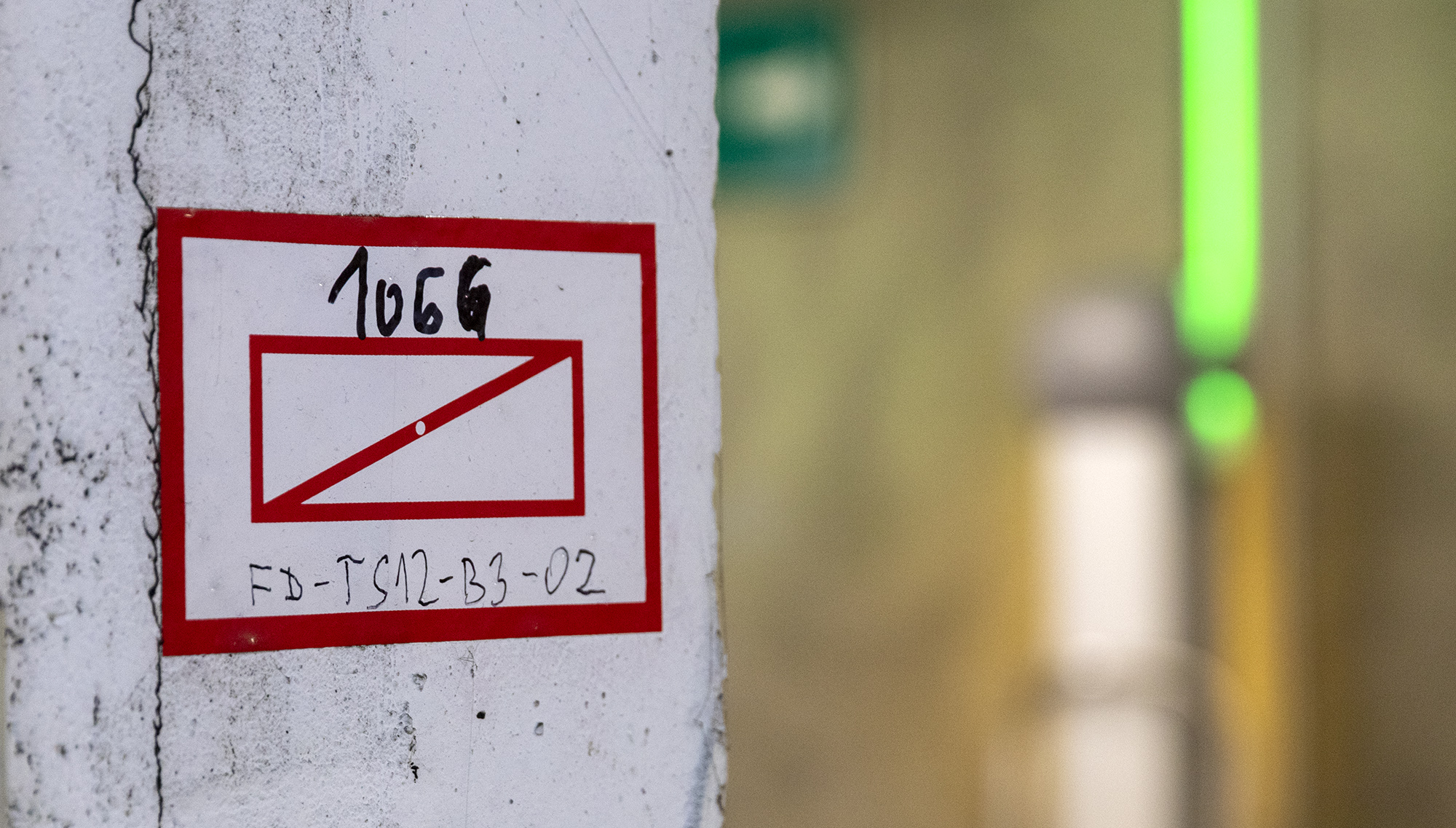 Fire-fighting equipment
Early fire location, smooth evacuation of people from the endangered area and fire intervention before firefighters arrive? To ensure your fire-fighting equipment is reliable, you need to inspect it regularly.
1. Electric Fire System
Pursuant to Decree 726/2002 Coll. daily, monthly, quarterly and annual checks shall be carried out on the electric fire alarm. The only exception is in annual checks being carried out by an instructed employee trained by the manufacturer or by a natural person with special authorization. The results of inspections and electric fire alarm status are kept in the operations book.
2. The Voice Alarm System
According to the guideline of the Ministry of Interior of the Slovak Republic, daily, monthly, quarterly and annual inspections are carried out on the voice alarm system. These controls can be performed on the same days along Electric Fire System and records of controls need to be kept in the Operations Book.
3. Smoke and Heat Extraction Equipment
In case of a fire, fire escape routes have to be free of smoke and harmful fumes to allow the quick evacuation of persons. The main objective of fire equipment is to extract the heat and combustion fumes to prevent smoke from spreading in the building and to supply fresh air to the building.
4. Fire Dampers, Smoke Dampers, and Fire Shutters
The purpose of fire closures is to prevent the spread of fire. We provide inspections, preventive maintenance, and examinations of fire closures.
5. Sprinkler Systems
The schedule of inspections of fixed fire extinguishing equipment is regulated by Decree no. 169/2006 Coll. These are daily, weekly, monthly, quarterly and annual checks. The status of the fixed fire-extinguishing equipment is recorded in the operation log. In addition to regular activities, an extraordinary inspection and test of reliability have to be performed after commissioning, launch or after every repair.
Let's start a new project together
Customer's vision comes first in Amperia. We always listen carefully. Then we look for solutions that make sense and you can afford them.
Do you know how to treat your dedicated technical equipment?
Let us design the preventive maintenance schedule for you.